"I was one of the three who had a life changing experience with Dr. Zaino, his wife, and amazing staff. It changed my LIFE….Period."
Email after his first day back in practice from the Experience:
"Hey Chris….

I know you're busy but I wanted to send you a short email to thank you for letting me in on the secret to having the practice of my dreams!! I took just a couple of the secrets you shared with me and started implementing first thing Monday morning.

My practice grew immediately…referrals started happening immediately…families paying in full immediately….old patients coming back immediately… and my staff immediately asking, 'What the heck is going on.'

Being able to see you in action inside and outside of the office has allowed me to SEE what is actually possible.

It reminds me of the Roger Banister story when after he broke the 4 minute mile. 20+ runners did it the same year. After this weekend I'll be smashing the 4 minute mile!

Once we know what is possible the impossibility factor goes out the window. Thanks for throwing what was holding me back OUT THE WINDOW!!

I was explaining to my wife that this experience was like an amature golfer being able to spend the weekend with Tiger Woods, before he got in trouble…LOL!! Seriously though, Tiger was in a league of his own back in the day, but look at the field now. Even if he came back to his old form he would still have serious competition that wasn't there until the golf world got to see what was POSSIBLE!

Would Kobe Bryant be Kobe Bryant without Micheal Jordan? I seriously doubt it….

I feel so blessed and lucky to have spent the weekend with the Micheal Jordan of CHIROPRACTIC and seeing what is actually possible and getting the blueprints on how to do it BIG!! Thank you for smashing the barriers that WERE holding me back. I feel as if you took my learning curve and hammered it flat in 2 days.

Please give your staff a BIG thank you as well. They were amazing and I really appreciate how much they went out of their way to help. I can't wait to come back and do it again!!"
---
"Last weekend I was able to learn from Dr. Zaino through the Zaino Experience at his office. Those two days were worth YEARS of practice experience. This man is a master and as a result I was able to see more people on Monday quicker than ever and I was so fired up with the new additions to my doctor's report that I signed all 5 to care. I can't wait for the next few months to implement everything that I learned.

Again, I went 5 for 5 tonight at the Drs. Report, telling people the truth of the principle of what Chiropractic was founded on, after spending two days at the Zaino Experience. Dr. Zaino is a master and is just amazing to watch, learn from and be around."
---
"Spending two days with Dr Zaino was one of the most powerful and enlightening experiences. Getting to see how he operates the largest clinic in the country, not only from a procedural and logistics standpoint but his internal mindset and heart for the principle was invaluable!

My mental limitations have been broken through and I am so excited about what God has in store.

Dr Zaino is a blessing not only to me but to the field of chiropractic."
Email after his first day back in practice from the Experience:
"Chris, today was an amazing day in my office! Saw a lot of folks but I had a different brain in my head and taste in my mouth. Shared the truth at the Drs report tonight and lives are changing. I just wanted to say thanks to you and Whitney again! God bless."
---
"Dr. Zaino, we cannot thank you enough for everything you have shared with us this weekend. My wife and I are changed, for the better, forever.

I know my marriage, my family life, my practice and patients will all benefit from what I've learned from you this weekend. Thank you!"
---
"Hi Doc, just wanted to take a minute to thank you again for opening up your home and your heart for an amazing weekend. I never doubted that I would leave a changed person, yet never understood the potential for change and the reasons why change was so critical.

I will never look at my life, my practice and my town the same way and rejoice in the fact that I am now equipped with the tools and vision to serve to my God given potential.

Before this weekend I would find myself concerned with the 'how' and now I am 100% focused on the 'why.' Thank you for the work you do and for giving me so much."
---
"Just returned home from our Zaino Experience. Wow! is all I can say. Chris and Whitney are amazing people with the dedication to helping others and a totally sold out heart for GOD. What an awesome Family Of GOD. I went to his office with lots of disbeliefs and left with a true focus and vision for my office.

If your thoughts are cloudy and you are stuck, YOU need to go to the Zaino Experience and let him re-focus you. Your family and patients deserve YOUR best and there isn't another Chiropractor with more dedication to helping our profession. We need more like him! Thank You Brother, I'm so glad to be your friend and fellow Dr. FOR GOD."
---
"The Zaino Experience…

Watched 160 people get adjusted in 1 hour and a Doctor's Report for 20 this morning!

Simple
Relevant
Unashamed
Awesome!!!

Dr Zaino and his wife Whitney (and Justus) were gracious hosts, beautiful people, and are a great blessing to the chiropractic profession."
---
Dr. Kale Matovich, Calgary, Canada
"It's been three days since returning from The Zaino Experience and already our practice is transformed! What an eye opening couple of days. I want to thank you for demonstrating the power of simplicity in action!

"Seeing how smoothly you and your team served your patients and the clarity of your purpose was educational to say the least. Prior to coming to visit I had hoped to learn some new systems that would help us increase our impact and reach and instead came away with the realization that a simple, principled focus on stellar communication skills is really the backbone of a truly thriving practice. Don't get me wrong, any one of the many systems that we saw in action was worth the price of admission many times over.

"Thanks Dr. Zaino for delivering value far beyond our tuition as well as opening up your practice and home to us, it was inspirational to see your practice and life in action…

"Really much appreciated your time and will look forward to staying in touch in the future."
---
"The Zaino experience… what an experience. This is one of those cases where you really need to see it to believe it. Dr. Zaino and his beautiful wife, Whitney, graciously opened their home and allowed us to see inside the world of a 2400 patient visit per week practice and lifestyle. Immediately I could begin to understand how they were able to effectively serve such a large volume of patients while delivering incredible results and an amazing patient experience.

"From his new patient interview all the way to the doctors report a literal transformation began to take place in his patients. Procedural simplicity and direct style communication are some of the key elements, which have been deeply impressed upon me.

"Our trip to Houston was worth the price of admission within the first 10 minutes of our arrival after we picked our jaws up off the floor. The components of the office visit not only gave us the owners manual of creating procedural efficiency but we also received access into the mindset of a successful purpose driven servant.

"Dr. Zaino exceeded our every expectation I had about the weekend. I now have complete clarity over what it will take to grow my clinic to world changing status. Within two days of being home I went 10/10 at the DR with pre-payment with all families being checked and dozens of leads for referrals and businesses to speak at. No words are necessary.

"Thank you Dr. Zaino and Whitney for helping us to see a new level of practice and showing us exactly how to make it happen."
---
Dr. Rick Lundy
"It was an amazing experience and it was a pleasure to get to know all of you. Spending time with each of you was a blessing and I also felt a strong connection and hope one day we can all meet up again. My prayer is that we take what we learned and make the necessary changes through God's strength and wisdom.

On behalf of all of us, I would like to thank Dr. Zaino, Whitney and Justus for opening up their house and showing us how gracious and loving people can be. This weekend was an amazing experience that gave us the tools needed to bring growth to our clinics by simplifying and becoming more effective and efficient through the process.

Dr. Zaino is the best on the planet and now I know the reason why. Behind every good man is a great woman and Whitney is evidence of this. Their serving heart is evidence of great leadership and obedience to God.

God also showed me what I need to do to be the best father and husband I possibly can. He made me realize that through simplicity I will not only be more effective in the clinic, but at home as well.

Thank you everybody for being part of this amazing weekend and I wish you and your families health and safety."
---
"What an incredible experience! Rachel and I just returned home from the "Zaino" experience with Dr.Chris Zaino, his wife Whitney, and a few other docs and their spouses. It is hard to describe how awesome this was. Dr. Chris opened his office, staff, home, heart, and life to us and gave us everything.

"When I was heading for Texas Thursday evening, I was thinking about all the things I was going to learn and what I was going to have to add and implement in my practice. What I saw and learned is I have a lot of things to cut out and simplify. I learned that I make things too hard myself.

"Dr. Chris knows how to teach chiropractic to his patients and how to make things simple. I was amazed to see how easy his flow was. He saw 170 patients Sat morning in an hour. There were 100 people in the clinic at one point. It wasn't chaos or crazy. The patients weren't frustrated and ultimately got in, got adjusted and did rehab in a short amount of time. His patients receive excellent corrective care and they get results.

"After the patients were finished, he spent the entire day teaching us how he does what he does, he took us to his home and fed us excellent food, taught us about vision and principle in all aspects of our life, not just practice. His wife shared with us on how to be an excellent C. A. and office manager. We got a great workout in with him, saw his incredible Doctor report, and even went for a ride in his sweet Lambo! It was an excellent experience and I am grateful that we were able to do this. Thank you Chris Zaino, and Whitney Zaino for this experience."
---
"First, thank you most sincerely for a truly memorable and impactful "Zaino Experience". I refuse to hesitate when I tell you that I have never made such an investment, both in time and finances, that has rewarded me so quickly in all facets of my life. My family and I traveled over 10 hours to get to your Texas location and in all honestly, the visit was made worthwhile immediately after walking the 10 steps from the taxi cab to cross the threshold into your office and enter your life.

"After just one weekend spent with you, your generous wife and son, your incredible staff and your adoring patients I am blessed with the confidence that the relationships I have with my own family, my practice and community, and myself and God are now changed permanently and only for the better.

"I felt compelled to write how grateful I am for the opportunity that you provided us as soon as I possibly could because of how much it has meant to me. When I first saw that you were offering the Zaino Experience, I did not hesitate, I replied immediately without knowing what I was in for. I couldn't have thought of anyone better to learn from than someone as successful as you, and I was absolutely right.

"Although there were many inquiries about how to be able to serve and help more people effectively and efficiently in my practice, I came into it with the desire to achieve a higher level of balance. I not only wanted to know how to become a more succesful doctor, but also how to do so without sacrificing the relationship I have with wife and my son.

"Having the ability to openly share my concerns to you and Whitney was a true blessing. The advice gathered from your own personal experiences that you both shared as you built one of the most successful offices in the world could not have been more applicable to my situation and knowing that our family bond has been strengthened along with my drive to help others is worth so much more appreciation and gratitude than I can find the words to express.

"From observing you deliver quality principled chiropractic care in a simple and effective way to literally hundreds of people in a matter of hours, to listening to you educate the public about what health really means through an amazing doctor's report and various table talk moments, to learning about how to streamline protocols in the office and simplify operations, to being nourished with high quality meals and getting in some great workouts, to exchanging thoughts about how we can all become greater servants of God in our lives, to ending it all with some adrenaline raising fun. I received exactly what I was hoping for this weekend and so much more that I can be grateful about.

"The fact is, you were more than prepared for everyone who participated this weekend. You had a plan and executed it in a way that made us examine our struggles and then answer, for ourselves, how we could enhance our potential. Through the experience I thank you for being completely open, nonjudgmental, truthful, patient, understanding, inspiring and authentic. In doing so, you have altered my perspective and helped clear the fog so I could see the vision of what I can become.

"Thank you so much Dr Zaino and Whitney. Honestly, I never would have thought that this part of my life's journey could have been so prosperous in stimulating ideas that will revolutionize so many parts of my life, enhancing the confidence in my own capabilities, and providing me with a working knowledge to execute all that I have learned.

"On the way home, I was contemplating the quote from BJ Palmer where he stated that 'instead of cursing the darkness, it is easier for one to simply light a candle', and I can't help but think that the Zaino Experience has armed me with a blowtorch. I would recommend it to every chiropractor. You're a gifted and inspiring man Dr Zaino. Thank you again for everything and I pray for continued blessings for you and your family."
---
Dr. Jessica Dachowski
"A quick testimonial for my fellow chiropractors… When your candle has been lit, your heart's joy is to share it with others.

"Last weekend Ryan and I travelled to Texas to go to the Zaino Experience hosted by Dr. Chris Zaino and his lovely wife Whitney. Dr. Zaino is a former Mr. America and currently has the largest chiropractic practice in the world. He offered to open his home and his clinic and to be absolutely transparent in teaching other doctors around the world about how he does this great service.

"I know that we all want to see 'more patients' but get bogged down in the minutiae of day-to-day practice. We were seeing 250-300 per week spending 12-14 hours a day at the office and we wanted to break free of that, especially with being parents to our son Isaius and wanting more kids too! We also wanted to learn about how to improve our connectivity with each other, our team and our patients.

"We got much more than what we bargained for. Ryan and I have coached with several companies over the 6 years that we've been in practice, and although all have brought blessings to our lives and the lives of our patients, but none have been greater at bringing our individual and team missions as chiropractors to the forefront–with ease and joy!–as the Zaino Experience.

"We would like to invite you to learn more about the opportunity Dr. Zaino has, because we believe that we should all, as natural health leaders in this world, band together and create a HEALTHY WORLD. He won't tell you how to adjust. He won't tell you how to practice. He'll invite you to deepen your understanding of your soul's purpose and re-ignite the fuel that helps you to be the true chiroprac-TOR that you are. I can absolutely say that you will be SO happy that you took the opportunity to find out more."
---
"Hey Dr. Zaino,

"I just wanted you to know how very much I appreciate everything last weekend. That was truly a mind expanding experience. Well worth every penny. I am so excited about the changes I will be making in my office over the next couple of months. You are such a huge inspiration to me. I am so proud of you."
---
"The Zaino Experience was the best investment I have made in my chiropractic career. I was able to see how simplifying an office will help you be able to save more lives. Chris opened his entire life to help me become a better person and chiropractor. He helped me overcome obstacles that were holding me back from being the best leader and chiropractor that I can be.

"I learned that it isn't about making your patients be your friend, but educating them through the principles of chiropractic and leading them to better health. Just a few changes in my life will allow me to become the chiropractor I have always dreamed I could be."
---
"The Zaino Experience was incredible. I have been in practice for 20 years and I learned more about the conviction and dedication of being a Chiropractor than any other seminar that I have attended.

"This has motivated me to take my practice to the next level. Definitely worth the money. You don't just hear how to do it, you see it in action.

"You have impacted me in many ways that I really did not expect would happen.

"Since I have attended your weekend, I have implemented a number of procedures in my office that I learned from you. Step by step making changes. In addition I joined Gold's Gym and have been implementing some weight training along with my cycling.

"Thanks again, keep making a difference."
---
"I have no words to fully describe this weekend. In real time (and not in theory) I had a chance to witness an office filled with passion and compassion as people from everywhere heard the truth and had their lives transformed. I saw an office that was simple and at times appeared effortless.

"You opened your home to us — and we had a chance to learn about living a principled life inside and outside the office. You being candid and raw about your own life was refreshing and up lifting at the same time. You showed us how a true marriage is a team effort and is built on love and sacrifice.

"You talked about investing in your most precious asset — ourselves. We owe it to ourselves to become our best version — so we can honour God and really make a huge impact in our communities.

"You over delivered, made us think larger then ever before — and filled me up more then I have ever could have imagined.

"I thank you again Dr. Chris, Whitney and your entire team. This was a life changing weekend and you left no stone unturned.

"May God continue to bless you more then ever."
---
"The Zaino experience was amazing! Life changing! Any limits have been destroyed! Thanks Dr. Zaino!"
---
"Going into the Zaino Experience I was hoping to learn the myriad of detail required to touch lives at a greater volume. As the experience progressed I realized that it's not at all about a myriad of detail but it's about vision, simplicity, focus, certainty, leadership and belief.

"Dr. Chris and his wife Whitney are two amazing people who share everything from the bottom of their hearts. I did received all the paperwork, power-point, reports and detail information needed but what I appreciated most isn't what can be put on paper. When I saw how simple and un-complicated it is to touch lives on a huge level a switch went off inside of me.

"I never understood that you can see 350 people in a shift and have it be really peaceful, stress free and smooth.

"This is not a cheer leading session, this is a heart and head space shift. This is about expanding belief of what's possible. I would encourage everyone to invest in themselves and see what's possible. It will return a hundred fold, not only financially but in all area's of your life.

"Thanks Chris and Whitney for sharing with us, for opening your home and for sowing into our lives."
---
"The Zaino experience is a Life Changing event that every chiropractor should come to. Get Ready For A Bigger Vision!"
---
"I cannot express to others how big of a life changing experience this was for not only my practice, but my personal life as well.

"I have been surrounded by some of the top chiropractors, gone to countless seminars and can honestly say that Dr. Zaino is one of the best communicators….. one who truly walks his talk! The things that Dr. Zaino showed me in 2 days has surpassed what I have learned since my first day of practice and he has inspired me to take my practice to the next level.

"On the first day back in practice, I applied just a ounce of what I had gotten from the Zaino Experience in my patient report and I was able to immediately tell how much deeper the patients were able to absorb the true chiropractic message. I was able to flow through the day much easier.

"It is impossible to apply everything that you learn in the Zaino Experience in one day which is why I have established a timeline on my calendar of when I am going to implement certain things that I learned and can already feel the growth.

The man has helped me solidify my belief in myself and my purpose. Thank you for helping me become a better leader, a smarter business person, and more importantly, the best chiropractor I know I can be. Simply put, you cannot afford not to go to the Zaino Experience."
---
"Hey Chris!

Stopped Recalls! Booked dinners for every two weeks for the next six months (paid cash for a 6 month block at lunch today for a discount lol ), made my first waiting room video promoting our next event last night and had it playing today! signed up 20 guests for our next dinner – and had 4 sheets with 10 plus names come in for referrals!! had my first training with my financial CA one on one today – AND – had one of the busiest days we've had in a long time! I'm sure there's more!! I CAN'T WAIT FOR TOMORROW!!! TOMORROW IS DOC REPORT DAY!!! LOL

Thanks a bunch!!! I can feel it taste it see it and create it!!! We are blessed and we will Bless!!

Blessings my friend,
Dr. Brian Bittle

This is only the First day back. MOre to come."
---
Dr. Dustin F.
"My wife and I attended the Zaino Exp this past week and all i can is WOW. Chris has an huge vision, not only for his community, but for Chiropractic. This experience was invaluable and showed me I can be the Chiropractor I want to be, not who someone else wants me to be!"
---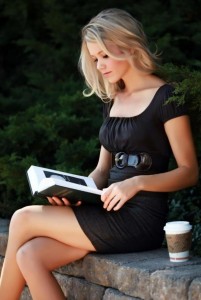 "Dr. Zaino,

"What I enjoyed most was about the Zaino Experience is that you didn't try to teach us how we should practice or how we should live our lives. You taught us that when we live and practice in a way that is congruent with our soul purpose, with no fears or limitations, we will have a life of abundance in both our business and personal lives.

"Which is more than I can say about any other management group or coach I've met up to this point.

"I would recommend this experience to every chiropractor, especially anyone who doesn't feel 110% fulfilled with their life.

"I can not thank you enough for opening up your business and personal life to us! We already have a return on our investment in being part of the Zaino Experience after one day.

"Our shift in mindset is priceless! We're just keeping that positive momentum going!

"I've already told most of my friends about your Experience, now if only I had more friends! haha

"If there's anything Jake or I can do for you, besides spreading the word, let me know."
---
"If you are looking to improve yourself and your practice, then training with the man that runs one of the largest practice in the history of our profession should be on your list. You will not be disappointed."
---
"The Zaino experience was an excellent investment towards my Soul Purpose. It allowed me to get a glimpse into the life of a Chiropractor who is successful at serving his community on a large scale.

"The experience is unlike any other chiropractic program out there. I would do it all over again. I know others who spent a year with a practice management coach that didn't get this level of information or value that I received in one weekend.

"Anyone who wants to see how one the country's biggest offices is run in a simple yet congruent manner needs to invest in this program. I am grateful for the Experience!"
---
"The Zaino Experience was incredible! Dr. Chris is the most down-to-earth, God loving, principled Chiro I've ever met. Seeing his office running at peak efficiency with all it's moving parts has completely erased many of the doubts and fears i had about certain procedures. I would recommend the Zaino Experience to anyone looking to launch their practice to the next level."
---
Dr. Angelo Solinas
"Ciao Dr. Chris,

I want really to thank you for the experience of last weekend.

Many times it is difficult to realize a project or to implement an idea. Many times you feel that people and the environment around you can keep you far from your purposes.

On the other side it is also true that a saying, a book, a movie, a dream or a person can inspire you a can give you a new strength.

I would like you to know that you have INSPIRED me.

You are an example of coherence and commitment. You have shown an example of balanced life and that is amazing to me.

Last weekend I have not spoken so much because my intention was listening to you and listening to myself as well.

I have called all the people I love for telling them "happy Easter", I'm going to start doing gym next Monday, I've planned some healthy activities for my girlfriend and my parents. No procrastination anymore.

As far as our office is concerned, I'm creating a 5 hours course for our stuff. the objective is to train and involve them in a growing process which will bring us to be more professional and, in this way, to help more people in a concrete way.

During my way back to Italy, I've been writing the whole time… My brain could not stop and that has a big worth to me.

Thank you one more and say "Hi" to all your family."
---
"There are some things in life that words can not fully describe. When I heard there was a chiropractor in Houston, Texas that was single-handedly taking care of over 2,500 patient visits each week without sacrificing the quality of his care I knew this was something I had to see for myself!

I told my business partner that no matter what the cost was we had to find a way to get in this guys "space" because there was no doubt in my mind that we would learn something. So, just returning from the Zaino Experience, my immediate thoughts and feelings are simple…"Yes we learned many things, and we can do this!"

By seeing Dr. Zaino's office in action it completely removed many of the limiting believes and excuses I was holding onto because of fear of what others would think or say. These were reasons as to why our "big" practice couldn't get much "BIGGER." In this case, seeing was believing.

This weekend will act as an my anchor and will be a launching pad for me, our practice, our community and all those we have the honor to help. Thank you for opening and sharing so much with us and I wish you nothing but continued success."
---
"Have you ever had a problem and just couldn't figure out a solution? Have you toiled over that problem for what seemed like an eternity only to have someone else look at that very same problem and come up with a simple and effective solution in a matter of seconds? It wasn't due to that person necessarily being smarter or better, just that they have gone through the challenges of that very same problem and created the solution.

"That is the best way I can describe my experience at the Zaino Experience. In visiting, Dr. Zaino I was able to see solutions to the mental and procedural subluxations of first myself and then my practice. Dr. Zaino reminded me of the steps to condition not only your ideal staff and ideal patients, but most importantly your mind. Dr Zaino openly shared his office, his procedures, his home and above all his heart.

"He shared with our group the challenges both personally and professionally that he has endured and his 'WHY' that continues to propel him forward. I would recommend the Zaino Experience to anyone that is open and ready to make the changes necessary to fulfill their God given potential within Chiropractic or for anyone that wants to see what is truly possible if you dedicate the time, energy and work to build a 'self' and a practice on solid principle.

"Thank you Dr. Zaino for you transparency and integrity."
---
"Attending the Zaino Experience gives you a once-in-a-lifetime look behind the scenes of the largest practice in the history of Chiropractic. You get a full access pass, and nothing is off limits. Bring all of your questions on how to serve more people, they will be answered by Dr. Zaino and his staff. Bring your video camera, because you can tape his 'Doctor's Report' and practice it when you get home. Bring your spouse, so they can see how you're gonna blow the doors off of your existing practice and end your financial worries. Bring your appetite, you'll be eating at Dr. Z's house with him and his family. And bring your gym clothes, you'll even get a chance to work out with Dr. Zaino, a former Mr. America. If you are ready to serve at your highest potential, come to the Zaino Experience and learn how to do it."
---
Dr. J. Chris Hubert
"Thank you for a wonderful weekend. Things are going well and I expect them to get even better. I'm meeting with what I think is going to be my personal assistant tomorrow to finalize the details. I'm so excited about being able to focus on the things I love and delegate the things that exhaust me.

"I have gotten rid of medicare, the sign is out, I'm all cash from here on out. I practiced all cash for the first 3 years and was forced into collecting ins. It has never felt right. I practiced my new DR this morning implementing my new vision. My care plans are fixed. I have a meeting with Cash Practice Thurs. at 10:30 to get it rolling. My staff is excited. I have a dinner planned for the sixth and I plan to have 60 there and I can't wait to share the chiropractic story. I'm so excited because I feel good about meeting them half way 50% instead of trying to be responsible for their health. I am excited about not having to get prepays from every person.

"I'm going to record a radio show tonight and I think it will be the best ever. I have always prayed for a perpetual machine that could help everyone that wanted to be helped without insurance companies and their personal financial situations telling me that I couldn't help. I am going to do about 15 resigns this week and I am excited because I know we will be able to work out an agreements for the people that want to stay and the ones that go need to go. Thanks a million."
---
Robbin Freedman
"Thank you so much for such a fantastic weekend. Your Family is lovely and it was so nice to meet Whitney & the boys! Everyone in your office was so helpful and friendly, nice to get to know a few great Docs too.

"Matt and I haven't stopped talking about the ideas floating around our heads…Matt , of course was already knocking down walls in the current office to make space for a room full of wobble chairs…and I asked him to work on his DR first. This has been an ongoing process for us, as you know.

"Monday was Team meeting day and I asked Matt to give his first DR to the team(9 of us including Dr. Matt ). We have the same poster you use , and I thought it would be easy for him to give it a try in front of folks that already love him.
It brought up hurt feelings and resistance from Matt. So, I dropped it. He said he had not had a chance to view your DR on the drive yet…

"Monday arrived and he walked in with the framed poster and put it on the easel. Telling the Team a bit about the weekend and that I had asked him to talk a bit about nerve function ( we often review what "chiropractic is" in the monthly meeting…3 phases of care etc)

"I was surprised and happy!!! He was nervous, it was rough. however he did it! I am so proud of my sweet Husband and I wanted to say Thank you so much for removing the dam from the river of fear that's been around us for a long time. I have asked to reduce my time in the office, and Matt hired a lovely lady we had in mind for a while.

"God Bless you and yours, Thank you for the opportunity and I will be in touch with your gracious staff with lots of questions as we continue to serve our community."
---
"I wish to thank you for a truly exceptional weekend at The Zaino Experience. I was looking to regain my drive after years of getting beat up by insurance companies. Mission accomplished. In the first week returning from The Zaino Experience I was able to go four for four with families on cash plans. I have also started the dinner workshop program and plan on expanding into a new space. As I told you my goal is to get my office 100% cash by the new year, We are on course to do just that.

"For people reading this testimonial I am not some flunky chiropractor. I have been very successful in practice. For years I had very high volume practices in New York, over 800 a week. Dr. Zaino helped me get what I needed, refocus on pure chiropractic."
---